Innovative ceramic inserts for pasta pressing
Project implemented as a part of Priority Axis 1 Entrepreneurial Eastern Poland, Sub-measure 1.1.2 Development of startups in Eastern Poland Operational Program Eastern Poland.
The goal of the project is to implement innovative ceramic inserts for pasta pressing made using the high-pressure zirconium injection method. The inserts created as part of the project are to replace the currently used pasta makers (in the country and in the world) with bronze inserts with a Teflon or polymer coating. The technology developed by CERFORM will significantly reduce pasta production costs and increase the operational efficiency of the production line. Ceramic inserts have many times greater strength than commercially available inserts machined.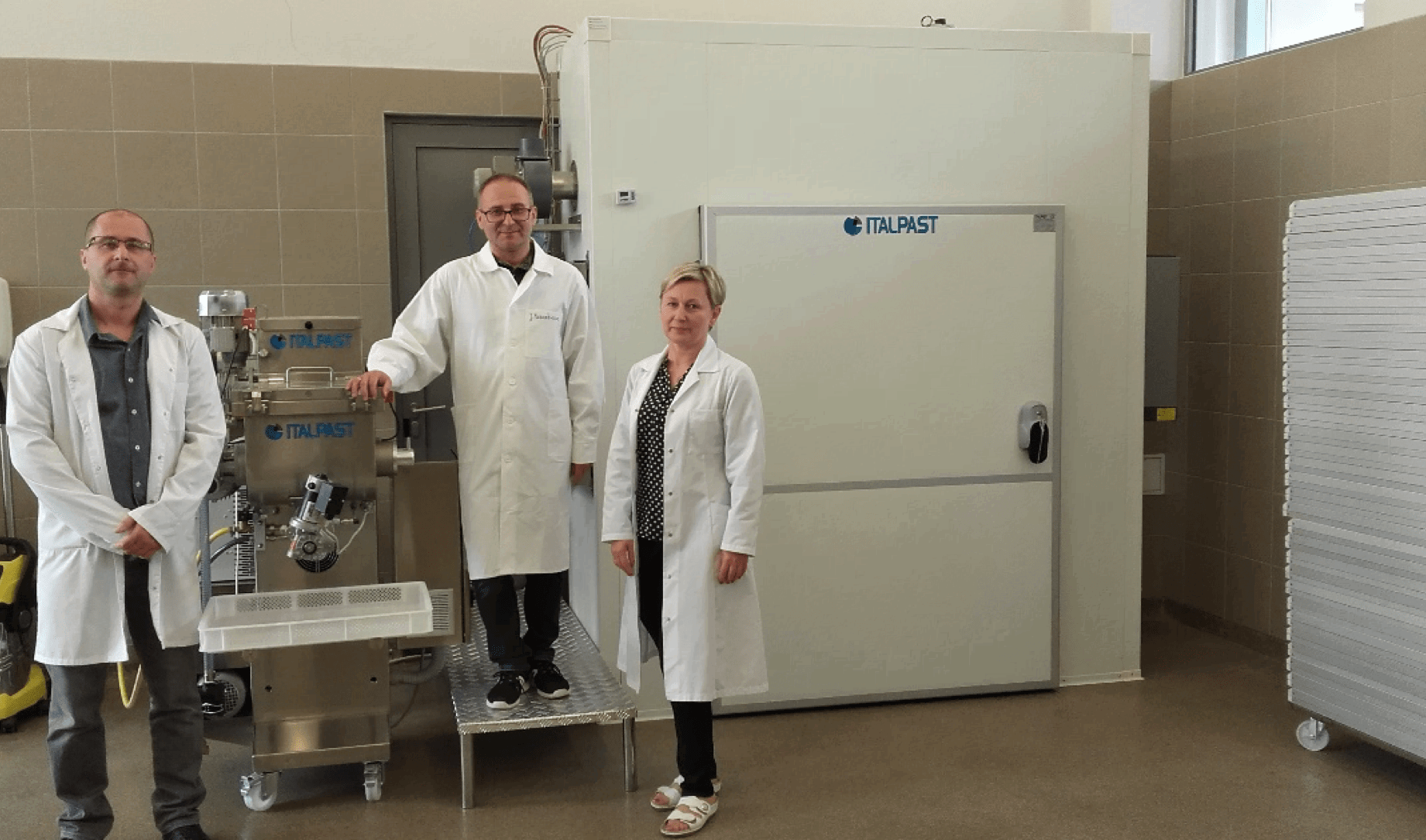 As part of the project, research is carried out on ceramic inserts and the pasta they paste by experienced scientific staff at the Department of Cereal Engineering and Technology at the University of Life Sciences in Lublin. We will publish the results of this research soon.
Project value: 1 106 521,00 zł
The value of eligible costs: 940 300,00 zł
Contribution from European Funds: 799 255,00 zł